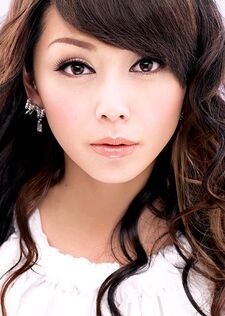 Yumi Yoshimura is one half of the Japanese J-Pop group Puffy AmiYumi.
Name: Yumi Yoshimura (吉村 由美)
Birthday: January 30, 1975
Birthplace: Osaka, Japan
Favorite Music: Red Hot Chili Peppers, Green Day, The Ramones, The Blue Hearts, Nirvana, The Offspring, and Black Sabbath.
Instruments she can play: Guitar, Harmonica, Piano, Lead vocals, Timpani, and Saxophone.
Ad blocker interference detected!
Wikia is a free-to-use site that makes money from advertising. We have a modified experience for viewers using ad blockers

Wikia is not accessible if you've made further modifications. Remove the custom ad blocker rule(s) and the page will load as expected.