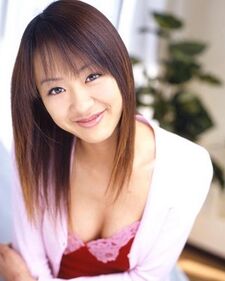 Name: Izumi Hasegawa (長谷川いずみ)
Birthday: March 12, 1983
Birthplace: Tokyo, Japan
Blood Type: O
Height: 165cm
Measurements: 88cm (D Cup)
Waist: 59cm
Hips: 85cm
Hobbies: Karaoke, Shopping
Biography
Edit
Izumi Hasegawa is a Japanese AV Idol who debuted in January 2003. Born and raised in Tokyo, Izumi never thought she would get to where she is now. Her first appearance was in the AV Love. On her spear time she like to sing Karaoke, and shop anywhere.
Photobooks
Edit
Ad blocker interference detected!
Wikia is a free-to-use site that makes money from advertising. We have a modified experience for viewers using ad blockers

Wikia is not accessible if you've made further modifications. Remove the custom ad blocker rule(s) and the page will load as expected.