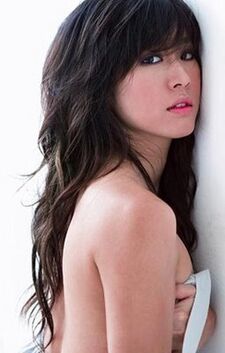 Name: Natthaweeranuch Thongmee (ณัฐฐาวีรนุช ทองม)
Birthday: October 28, 1979
Birthplace: Bangkok, Thailand
Blood Type: O
Height: 165cm
Weight: 45kg
Measurements: 80-59-88 cm
Biography
Edit
Natthaweeranuch is a Thai model and actress who was born in Bangkok, Thailand. She first started with her first appearance in the movie Koo tae Patihan. Her most recognized appearance was when she was one of the main characters of Shutter the original Thai movie created in 2004.
Filmography
Edit
Ad blocker interference detected!
Wikia is a free-to-use site that makes money from advertising. We have a modified experience for viewers using ad blockers

Wikia is not accessible if you've made further modifications. Remove the custom ad blocker rule(s) and the page will load as expected.