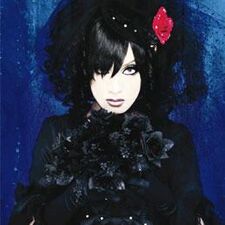 Biography
Edit
Born in Japan to his mother and father Kaya is the former vocalist of Visual Kei band Schwarz Stein. Kaya is starting his solo carrier at the age of 18 when he joined the Visual-Kei group Meties. His newest C.D's are Carmilla & Node of Scherzo both came out on Halloween. Kaya has previously had a Radio show featuring his sister Nomico in some episodes. Kaya has gone from Schwarz Stein to solo and a a big hit with two full C.D's and five singles (as being solo).
Discography
Edit
Mini-Albums
Edit
Ad blocker interference detected!
Wikia is a free-to-use site that makes money from advertising. We have a modified experience for viewers using ad blockers

Wikia is not accessible if you've made further modifications. Remove the custom ad blocker rule(s) and the page will load as expected.