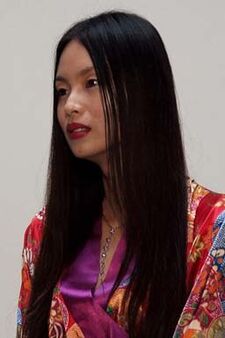 Name: Eihi Shiina
Birthday: February 3, 1076
Birthplace: Fukuoka, Japan
Biography
Edit
Eihi Shiina (椎名英姫) was born February 3, 1976 in Fukuoka, Japan. She is a Japanese actress best known for her role in Takashi Miike's Audition as Asami Yamazaki. Her debut in the entertainment industry was at the age of 18 when she worked as a Benetton model in Paris. She is 5' 7" tall (170cm) and her blood type is A.
Filmography
Edit
Ad blocker interference detected!
Wikia is a free-to-use site that makes money from advertising. We have a modified experience for viewers using ad blockers

Wikia is not accessible if you've made further modifications. Remove the custom ad blocker rule(s) and the page will load as expected.