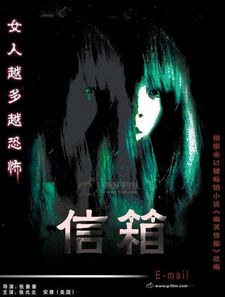 Movie: E-Mail
Director: Zhang Fanfan
A middle aged Chinese man starts to receive emails from a ex girlfriend that he hasn't kept in touch with for 30 years. Soon he discovers that this ex girlfriend he had has been dead about a year ago. He trys to figure out how he is receiving these emails if she is no longer alive.
Ad blocker interference detected!
Wikia is a free-to-use site that makes money from advertising. We have a modified experience for viewers using ad blockers

Wikia is not accessible if you've made further modifications. Remove the custom ad blocker rule(s) and the page will load as expected.