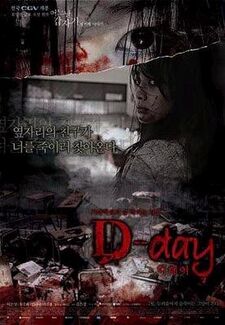 Movie: D-Day / Roommates (어느날 갑자기 세번째 이야기)
Director: Eun-kyeong Kim
Writer: Il-han Yoo
Release Date: August 3, 2006
Run Time: 95 min.
A new collage opens and is suppose to be very well trained and fun for someone to learn in. The collage isn't as good as it seems to be on commercials. Long ago, there was a terrible murder in the building that has spirits that are still there, but they dont figure that out till the end of the school year...