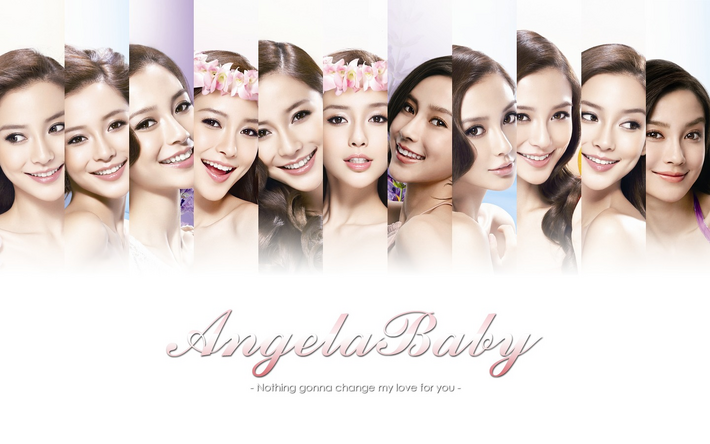 Angelababy

Profile
Chinese name:
杨颖
Date of birth:
28 February 1989 (age 24)

Nationality

China

Education

Shanghai Theatre Academy

Occupation

Model, actress, singer

Years active

2007–present

Agent

Style International

Avex Group

Physical
Gender:
Female
Height:

180cm

Weight:

55kg

Blood type:
B
Angela Yeung (born 28 February 1989), better known by her stage name Angelababy, is a Chinese model, actress, and singer. Her stage name came from the combination of her English name "Angela" and her nickname "Baby
Early life
Edit
Yeung was born in Shanghai on 28 February 1989. Her birth name is "Yang Ying" (Cantonese: Yeung Wing). She moved to Hong Kong when she was 13. She speaks Mandarin, Cantonese, Shanghainese, and English.
Although her English name is "Angela", she was sometimes called "baby" during her primary and secondary school years. When she started modelling, she combined these two names to Angelababy.
Angela has gotten interested in fashion since she was a child; she said:"My father runs a fashion business in Shanghai. Even though he sells more mature clothes, I loved going to his store and trying on new outfits, and mixing and matching them. It was fun. I think that's how I developed a passion for fashion."
She was first signed as a model by Style International Management when she was 14 years old.
She starred in the Japanese web drama Tweet Love Story in July 2010. The basis of the drama is audience participation via Twitter; selected viewer tweets with the hash tag #tweetlovestory would complete missing lines spoken by Yeung.
In May 2012, she signed a contract with Avex Group for activities in Japan. She has since been studying Japanese. On 7 September 2010, Yeung refuted allegations that she has performed plastic surgery on her face, claiming that she had visited a cosmetic surgeon to officially verify the fact.
Filmography
Edit
Trivial Matters
Short of Love
All's Well, Ends Well 2010
Hot Summer Days
All's Well, Ends Well 2011
The Founding of a Party
Love in Space
A Simple Life
Love You You
Black & White
The First Time
Tai Chi 0
Tai Chi Hero
Together
Crimes of Passion
Young Detective Dee: Rise of the Sea Dragon
Rise of the Legend
Dahan Qingyuan
References
Edit
Ad blocker interference detected!
Wikia is a free-to-use site that makes money from advertising. We have a modified experience for viewers using ad blockers

Wikia is not accessible if you've made further modifications. Remove the custom ad blocker rule(s) and the page will load as expected.