Name: Ai Otsuka (大塚愛)
Nickname: Ai-chin, Ai-chan
Birthday: September 9, 1982
Birthplace: Osaka, Japan
Height: 157cm
Blood Type: O
Biography
Edit
Ai has been playing the piano since the age of 4 and started singing in 2003. She composed and co-produces her own music, and also writes all of her songs. Ai's first release was Momo no Hanabira released in 2003. Later releaseing her first full album LOVE PUNCH in 2004.
Discography
Edit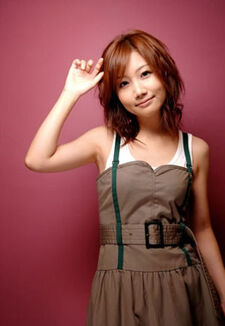 Ad blocker interference detected!
Wikia is a free-to-use site that makes money from advertising. We have a modified experience for viewers using ad blockers

Wikia is not accessible if you've made further modifications. Remove the custom ad blocker rule(s) and the page will load as expected.