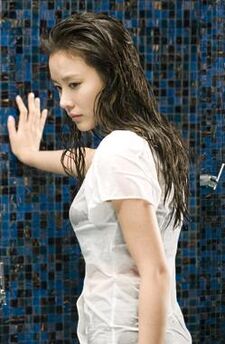 Biography
Edit
Ah-joong Kim is a Korean K-Pop singer, model and actress who started in only 2004 with her first appearance in the TV show Sea God. Ah-joong's most noticeable role was when she played Ha-na in the Korean comedy 200 Pounds Beauty in 2006. In that movie she sang a couple of songs and made music videos for them.
Filmography
Edit
TV Shows
Edit
Discography
Edit
Music Videos
Edit
Ad blocker interference detected!
Wikia is a free-to-use site that makes money from advertising. We have a modified experience for viewers using ad blockers

Wikia is not accessible if you've made further modifications. Remove the custom ad blocker rule(s) and the page will load as expected.